What was your first thought when deciding to run a short-term rental business? More often than not, risk management solutions are left as an afterthought.

However, increasingly, property managers are looking at how they can implement damage waivers into their processes to improve their overall risk management solution in a way that not only protects their business, but establishes a better guest experience.

Nick Taylor, Managing Director of Nox, explains how they've invested in Superhog's Know Your Guest damage waiver solution to improve their guest experience and overall booking system.
Fostering trust in the niche of luxury rentals
"We focus on the things that count, and we don't sweat the small stuff."

As a full-service short-term rental management company specialising in luxury properties along Cape Town's Atlantic Seaboard, Nox hosts around 5000 bookings a year!

As the go-to expert in the luxury niche, they have an unparalleled reputation for innovation and trust, which is why they're always excited by advancements in the delivery of exceptional service for all involved, and why they looked, and implemented, Superhog's technology over 2 years ago.
Investing in technology
We benefit from all of the Superhog Know Your Guest products and are always supportive of any new initiatives as our interests are most aligned; we all want to improve the guest booking ecosystem.

"We are continually trying to improve our processes and we really look at the Superhog damage waiver solution as an option for a better guest experience."

Of course, there's the question of whether or not an upfront charge could become an inhibiting factor in converting a reservation; however, in our experience, we've found that the communication of the process is very important in preventing this.

"If the communication is clear and concise, we can build trust with the guests that the solution is in place to protect them as well as the owner."
Finding the right solution
As a company, we manage 130 beautiful properties. Before Superhog, we were experiencing endless problems with credit card authorizations. With this, came the associated variability of how individual banks treat it, coupled with the very real element of fluctuating exchange rates.

These issues could have really affected the guest experience, so we were looking for a new solution to help resolve these pain points for our company and guests.

"Around 10% of our bookings cause some form of damage, of which, 90% can be covered by a damage waiver."

Superhog had us covered in that department once again.

As a business, implementing the Superhog damage waiver solution, we've been able to generate some margin too, but for us, we don't deem this as revenue; it's a 'rainy day' fund in the event we may have a run of bookings which we need to use the waiver in order to cover some incidental repair/replacement costs.

But, it's very comforting knowing that we have got the funds available for that rainy day.
Improving guest experience
"My advice would be to have the motivation to implement progressive systems that may have the opportunity to materially change the way you do business and value your guests – owners, staff and even the community at large too!"

70% of our guests are from Europe, the UK and the USA, with the balance being domestic travellers.

Our guest experience is exemplary, so finding operations that are streamlined with our core values is key. We've adopted Superhog's Know Your Guest damage waiver solution and it's enabling us to create an even better guest experience.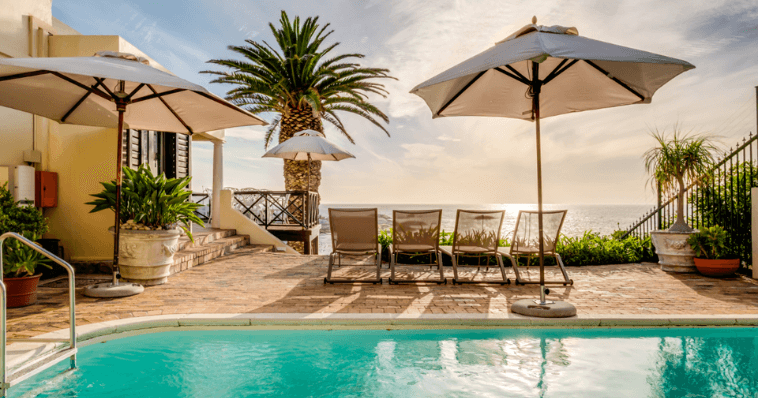 Safeguarding your business and reputation as an STR property manager
We've been established since 2003 and by now, we are experts in knowing that the industry is always changing and developing. It's just as important to safeguard your business as it is to safeguard your guests.

If you're a property manager out there that isn't exploring the options available to help safeguard your business and build a trusted reputation as a short-term rental provider, then now is the time, before you fall behind.

Don't be afraid of innovative solutions like Superhog to help with business problems. Use the tools and technology they have at hand.

"With the damage waiver, we're able to offer a far more professional product to not only our guests, but more importantly our owners."

There is an additional layer of administration involved, but we're hopeful with time, this will become the 'new normal'.
Working together each step of the way
The short-term rental industry is more often than not, under the microscope. Unfortunately, on a global scale, this often comes with negative media coverage.

The more we formalise the industry, the better it will be for all stakeholders.

"In Africa, we say 'how do you eat an elephant? Answer: One bite at a time.' In context, we'll get to a position where we're better together, and more supported by the hospitality and tourism industries at large. It's only a matter of time."

Want to find out how Superhog can help you?