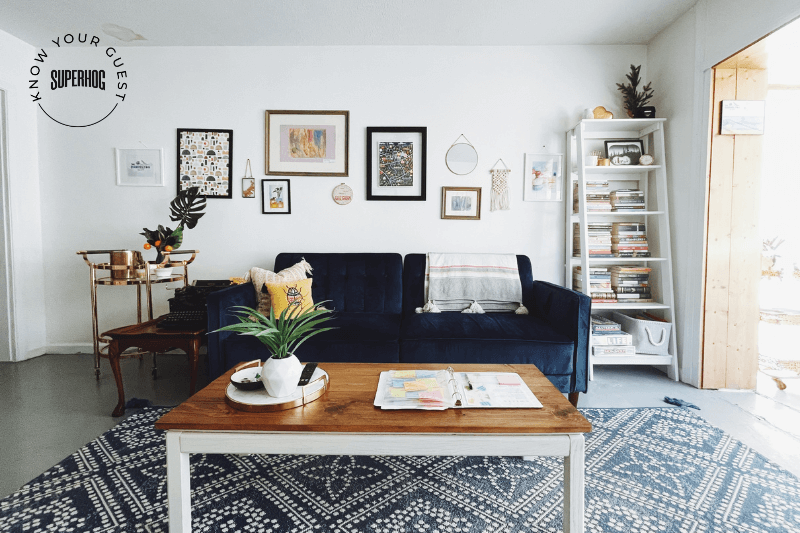 Debunking Direct Booking Myths to Elevate Your STR Independence
Posted by Kiera Davidson on July 12, 2023 · Hosts,Property Managers
Explore how to build independence as a short-term rental host by unravelling the truths about many direct booking misconceptions that could be holding your business back from success.
Direct bookings are an increasingly popular avenue for vacation rental property managers to explore. It allows them to bypass the 'middle man' (OTAs) along with the commission and booking fees they would typically be bound by.

However, there are several misconceptions surrounding direct bookings, creating concerns for property managers and, ultimately, becoming blockers in their journey to exploring their full potential.
Let's unravel the truths by debunking some of the most common myths associated with direct bookings.
Our latest pre-recorded roundtable sees Leo Walton, VP of Growth at Know Your Guest joined by not just 1, but 6 industry experts to provide insights into the reality of these myths and help you maximise your success.

No matter where you are in your hosting journey, this roundtable can help you elevate your short-term rental independence.
Our experts include:
5 Common direct booking myths you should know:
We're here to help you build independence as a short-term rental host, establish your brand against the competition, and convert your guests into repeat bookers.

It's important you understand just what these misconceptions are, so you can face them head-on, and truly maximise your success as a property manager exploring direct bookings.
Direct booking myths we debunk in our latest roundtable, include:
Myth #1: Direct bookings lack visibility in comparison to OTAs
Myth #2: Creating a direct booking website is difficult and expensive
Myth #3: Direct bookings are risky and I won't be able to cope without the protection of an OTA
Myth #4: Direct bookings are only for established PMs/hosts with large portfolios
Myth #5: Guests only book again if they are offered a discount
Other topics our experts touch on:
Top tips every property manager can utilise to increase repeat bookers
Alternative, but effective, marketing efforts to keep costs down but attract repeat bookings
Understanding your booking history to help optimise your direct booking channel
Building your brand and building trust
Third-party booking channels vs direct bookings – is it really dependent on the size of your portfolio?
Who the roundtable is for
The Debunking Common Direct Booking Myths roundtable is for hosts and vacation rental property managers who are seeking opportunities to truly maximise their success, grow their repeat bookers funnel and build independence away from OTAs.

If you're ready to distinguish fact and fiction and bust those common direct booking myths all from direct booking experts themselves, then check out our roundtable here!
Articles you may find interesting: