In our latest webinar, we discussed ways to help increase your bookings and revenue in the short-term rental industry, whilst reducing the risk of parties, nuisance guests and damaged reputations.

Global trends and performance

With data provided by Transparent, we were also able to look at the trends and performance of rental occupancy rates as well as guests returning to short-term rentals across multiple markets, including the up-and-coming Greek islands.

As of October 2022, Greece showed a 39% increase in occupancy compared to the same period in 2019, Portugal saw a 35% increase with Croatia a 6% increase.

These growths show a promising occupancy rate with more guests returning to short-term rentals globally. Moreover, we see a particular boom in Greek short-term rental demand relative to comparable destinations and have looked in their direction to understand property management trends amongst the uptick.

Here's what we found.

(Continue reading below or download the greek transcription of the full webinar)

Hostify, a leading property management software company, found 3 clear trending topics:



Investment in short-term rental technology stacks


Behaviour of visitors and booking windows


Direct booking popularity

Investment in technology

"Investment in PMS, various RMS, self-monitoring, passport and background checks, insurance and protection are all ways to provide services to your customers without needing to meet them face-to-face." – Joan, Hostify

Over the years, property managers across the globe have been looking to ease their operations through the implementation of new technology. Although not a direct correlation, the Covid pandemic accelerated the adoption of these new processes.

Technology is the future for short-term rentals: it will help ease your operations, reduce risky reservations and increase bookings from your target audience.

Check out how Know Your Guest's intelligent guest screening and Damage Protection Plan can integrate into your tech stack


Short-term rental visitor behaviour

"Working remotely has become more available and more popular." – Joan, Hostify.

As workers expand their horizons, there's no second-guessing this trend. They're looking to go abroad, opening up newer markets to the digital nomad, including the Greek Islands. This also changes the behaviours previously seen: digital nomads are looking to stay longer than the typical short-term rental visitor.

Last-minute bookings have also increased in popularity. This is most likely due to the high levels of cancellations that occurred throughout the pandemic.

Market your property well to be at the forefront of related guest searches. You can increase your bookings by targeting these areas as long as you're providing what you say you are. Don't shortfall expectations. Be careful to market your property with accuracy so you don't impact your reputation.

With these key trends in mind, it's important to have the right risk management solutions in place to reduce the associated risks these bookings can cause.


Direct bookings and their increase in popularity
Direct bookings have been taking the industry by storm.

It's clear that guests are wanting to book direct. This is golden for you, as guests are seeking direct booking websites in favour of OTAs, due to the better prices property managers can offer.

According to Transparent's survey data, property managers secured 27% of their reservations through direct channels in 2021 (vs. 19% in 2019) and expected this to rise to 31% in 2022. These numbers will be refreshed with the current survey expected in Jan 2023.

With the right technology, you can:


increase your direct bookings



retarget to secure repeat bookings from reliable, known guests.

3 quick wins to increasing your bookings
"You can't imagine how many partners we've come across who want to have more bookings and generate more revenue, but have very limited calendars." Javier, Holidu.

Holidu, the popular booking platform for short-term rentals, opened up about what successful property managers in the Greek market were doing to increase their bookings and revenue and how others around the world can do the same.


Open and flexible calendars – Be flexible with your lengths of stay, be open to bookings made in advance (6 months to a year) and don't be too restrictive with your check-in times


Top-quality listings with reviews in various languages – Not all guests speak the same language, so have reviews from guests around the world. Keep your listing images up to date and an accurate representation of the amenities you provide


Competitive pricing – Use dynamic pricing and revenue management solutions to stay competitive and within the market benchmarks. With demand rising across all global regions, capitalising on this demand, and setting your operation up to do so safely is important.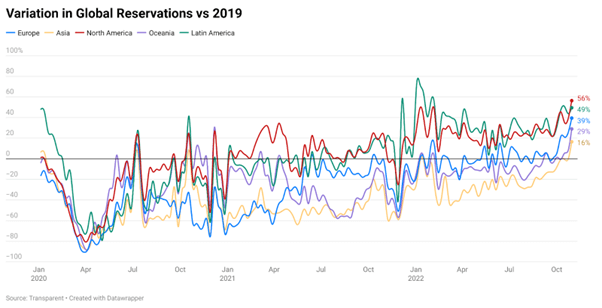 Below the pricing trends indicate the equal importance of being aware of rates and other trends in different segments of your market to ensure that you don't get left behind.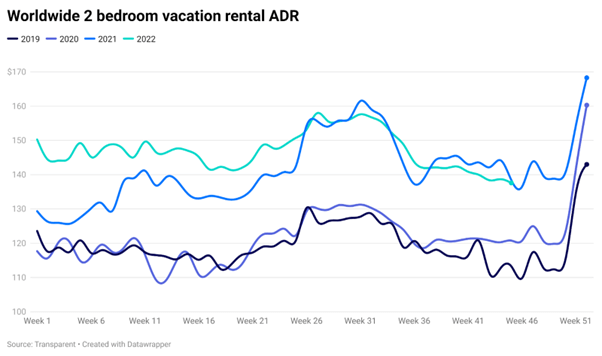 Reducing your risk


"The idea of a risk management system is not to wait until you have an issue to act on it, it's to be proactive and ensure that you can focus on your day-to-day operations, rather than fearing the unknown." Caroline, Minut.

Respect your community, know who is staying in your properties and monitor the stay with sensors and automatic guest communications when levels get too high.

In growing and developing markets, technology will be your friend in convincing landlords you will protect their investments and assets through full transparency and the risk management measures you're putting in place.


Ready to Know Your Guest and implement your risk management strategy? Speak to our experts today, or catch the full webinar on how to increase your bookings and revenue whilst reducing risk by signing up here.